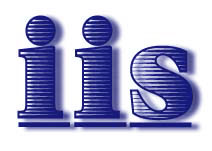 Institute for Interlaboratory Studies
Spijkenisse, The Netherlands
iis organises all kinds of interlaboratory studies (ILS) on a professional basis:
| Type of study | Also known as |
| --- | --- |
| Proficiency Testing (PT) | Interlaboratory comparison, laboratory evaluating study, round robin, cross check program, correlation program, co-operative trial, Ringversuch |
| Method validating studies | Collaborative trial, collaborative test |
| Material characterising studies | Preparation of reference materials |
Besides the Institute's annual program with proficiency tests, tailor made studies are organised on request.
In all studies confidentiality is guaranteed. Test results, the performance (z-score), the test methods and any other information that is provided by a participating laboratory, is reported under a unique code. The relation between the code and the participant's name is only revealed to the laboratory itself. See the FAQ page for more details on the iis' PT program.