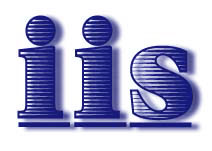 Institute Profile
The Institute for Interlaboratory Studies: who are we?
iis is an independent organization that provides various types of interlaboratory studies (proficiency tests, round robins, cross checks, collaborative trials) for analytical laboratories. The Institute is located in Spijkenisse - The Netherlands. Its clients - participating laboratories in interlaboratory studies - are found all over the world, in more than 100 countries.
On January 28, 2000, the institute was informed by the Dutch Accreditation Council RvA (Raad voor Accreditatie) that the accreditation procedure was completed with success. Click here for the scope.
All employees are highly qualified and experienced in the design, implementation and reporting of interlaboratory studies. Specialists of iis play leading roles in the field of proficiency testing, such as in Eurachem committees. All of our staff members have been qualified and registered in qualification records.